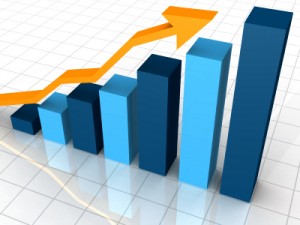 Last week's price drop was not repeated this week. Thus, for the sixth time in seven weeks energy prices climbed. For this seven-day report period the average 12-month price for natural gas on the New York Mercantile Exchange (NYMEX) rose 3.4%. The 12-month average price for peak power on the PJM rose 3.2%.
The unusually cold temperatures that hit most of the U.S. in March played a major role in this recent price rally. The cold weather helped wipe out the natural gas storage bubble and placed upward pressure on prices.
According to the U.S. Energy Information Administration (EIA), March 2013 had "the highest average weekly net withdrawal recorded during this four- week period since the Weekly Natural Gas Storage report began recording inventory levels in 2002." We now have 32% less gas in storage than we did one year ago. Even more concerning is the fact that storage levels have dropped 3.8% below the five-year average.
However, here is the good news: Even though natural gas and electricity prices have risen over the last year, energy prices are still trading near their second lowest level in ten years. We can thank "shale gas" for these low prices. According to EIA, shale gas production now accounts for 30% of total gas production in the United States. To put this in perspective, consider that shale gas only accounted for 8% of production in 2007.
The next wild card to watch is summer demand. The concern is that demand for natural gas may be higher this summer than last summer because more gas will be needed to refill the storage facilities. If we experience a hotter than normal summer, we could see even more upward pressure on energy prices.
CQI Associates has green energy solutions for your business. We are an energy and sustainability management consulting firm servicing residential and commercial clients throughout the United States. To learn more, please contact CQI Associates by calling 410-740-0667 or visit our website today!
You can also follow us on Facebook, Twitter, LinkedIn, and Google+!